Always be yourself, unless you can be Batman. Then, be Batman.
The self-proclaimed best part of The Lego Movie, Lego Batman is back, this time with his own movie, the aptly (if obviously) named The Lego Batman Movie.
We loved The Lego Movie and when we came across the trailer for The Lego Batman Movie in December, we knew we had to watch it! So you can imagine how thrilled the kids were when we received the invite to the premier to the movie. And frankly, the husband wasn't far behind!
Well, they were not disappointed. Batman is the same wise-cracking, sardonic caped crusader that we met in The Lego Movie, only now he takes centre stage. It is obvious from the get-go that this isn't a movie that takes itself too seriously when the jokes and quips start flowing even as the opening credits are rolling. I sat there sniggering to myself, and found myself doing that a lot throughout the movie and having Noey turn to me curiously every so often to ask me what I was laughing about.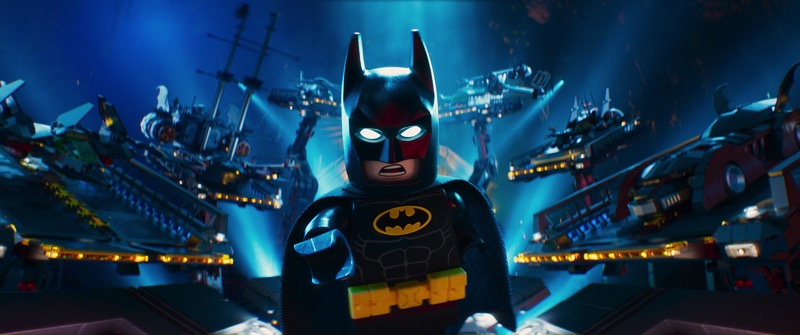 Much like its predecessor, this movie proceeded at breakneck speed, which took a bit for this old lady to get used to! But at its heart it is a story of a lonely hero — with maybe just a slightly overrated sense of self — who just needs some friends and a family. And maybe one archenemy. After all, every superhero needs a nemesis, right? I shan't give too much away, but if you enjoyed The Lego Movie, you should find this right up your alley. Fun for adults and kids alike. Don't miss it!
Before the movie, we were also treated to an extension of the whole Lego Batman Movie experience at the pop-up event at Ion Station, located at B4 of Ion Orchard. Between the The Lego Batman Escape Room and all the Lego Batman merchandise by Bricks World, the kids were certainly all hyped up for the show!
The Escape Room is a fairly simple setup aimed at children where they get to complete two sets of challenges — involving Lego, naturally — within a fixed time frame in order to "breakout" of the room. 
Of course, there are also plenty of awesome Lego sets to check out, including yes, Lego Batman ones, naturally. I walked away for a  bit and later found my own little caped crusader camped hopefully in front of the Duplo Batman sets. I had to say no but mentally earmarked some for her upcoming birthday!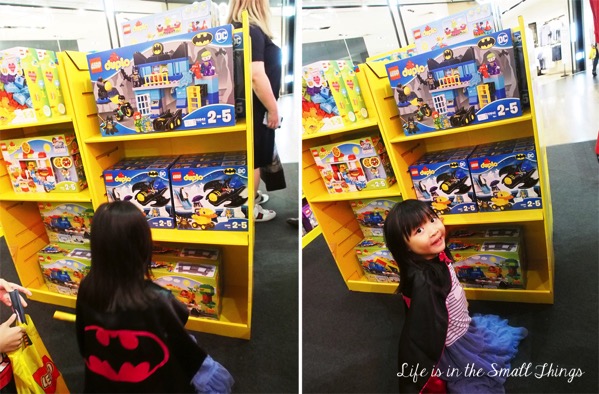 Activities and will be ongoing till 18 February so if you're in town to catch the movie, don't forget to pop by to extend your Lego Batman experience! 
*Thanks go to Bricks World for the movie premiere invite and the Lego Batman Escape Room experience! We had a blast!